Funny kids drawings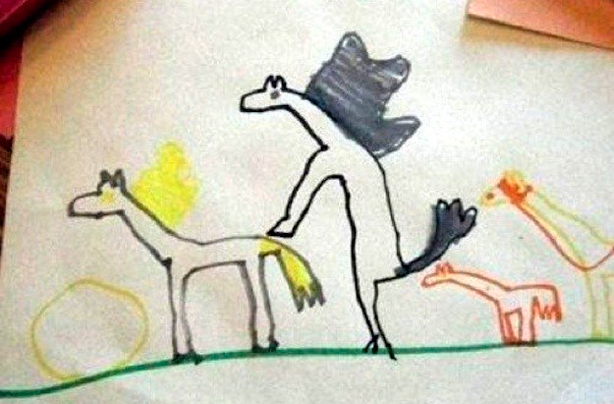 As supportive, encouraging mums, our kids' artwork usually goes straight up on the fridge door – no matter how splodgy or illegible it may be.
However, every mother has their limits – and we have to admit that if the little ones came home with one of these drawings, we might have to come up with an excuse not to put it in pride of place!
These creative kids have clearly poured their heart and souls into their masterpieces, but we're not 100% sure they came out looking exactly how the artist pictured.
From awkward misspellings to cringe-inducing shapes and one very inappropriate dog's name, here are 18 of the most brilliantly inappropriate kids drawings on the web – we promise you'll be crying tears of laughter by the end…
1. These unusual looking apples…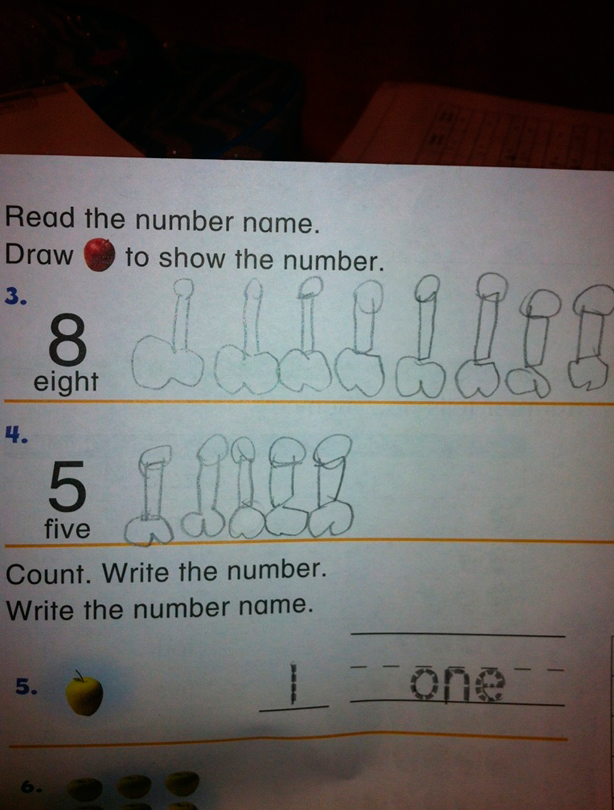 Get your minds out of the gutter, it's clearly fruit…
2. This hilariously misspelled catchphrase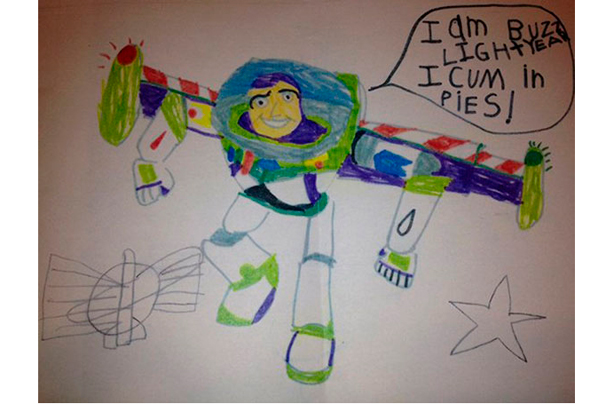 He comes in peace, you guys.
3. This celebration of a father's skillset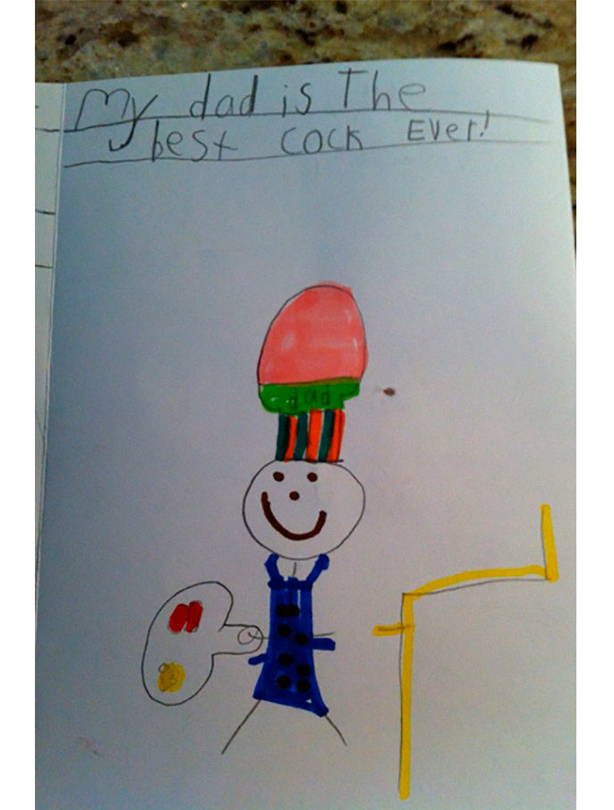 A lovely sentiment, but that pink hat sure ain't helping.
4. This thank you to hard-working firemen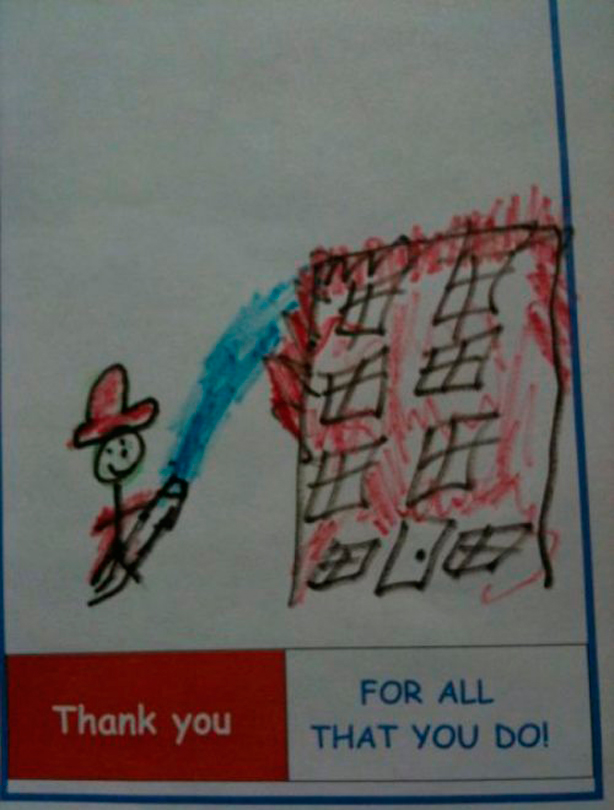 That's some hose you've got there, sir!
5. This accurate depiction of a gardener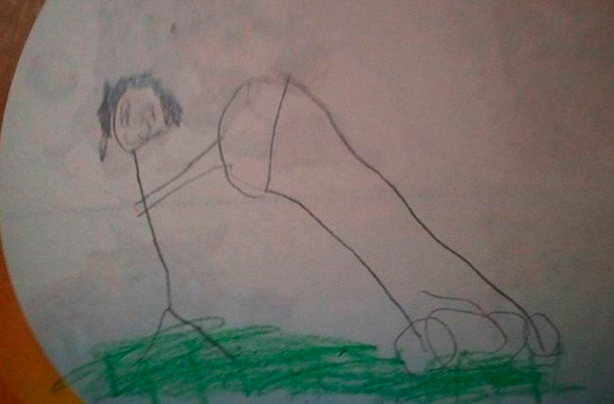 It's a lawnmover, obviously!
6. This…lighthouse?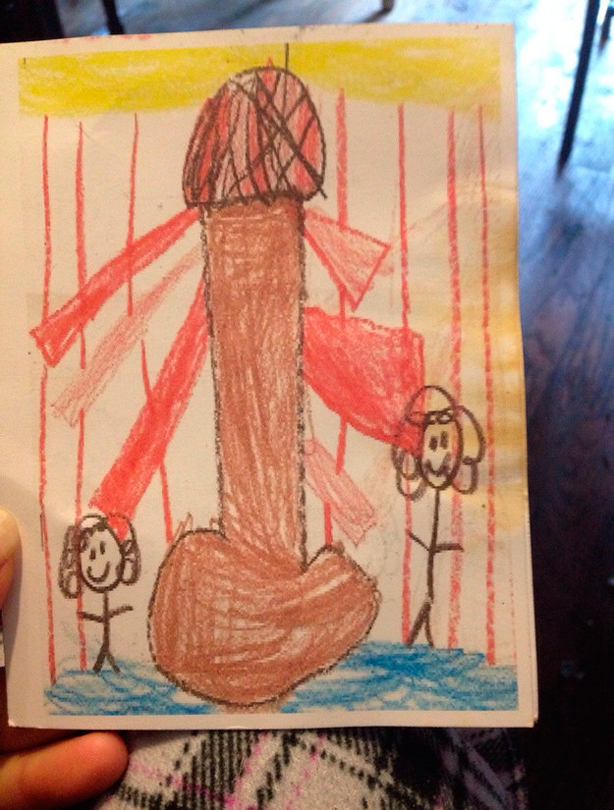 Maybe some stripes or something would have helped?
7. This lucky duck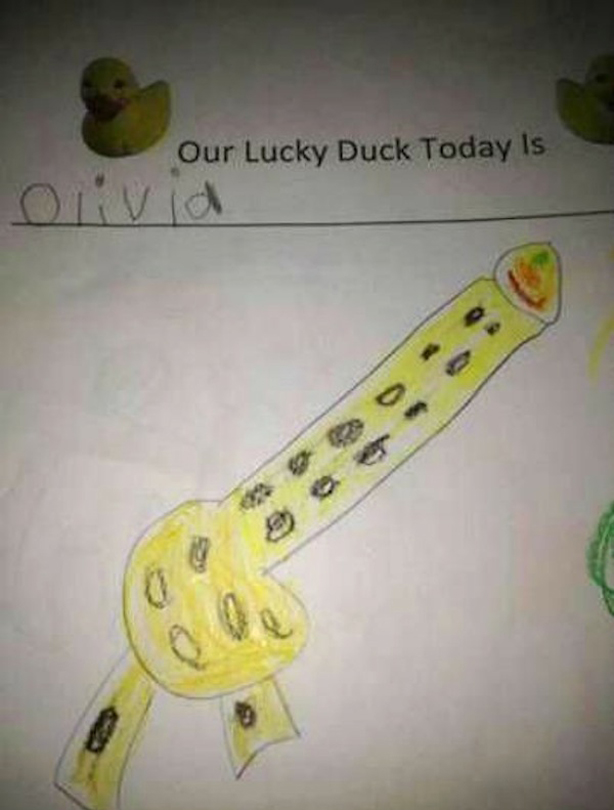 Lucky to have been blessed with such a long neck, of course.
8. This excellent future plan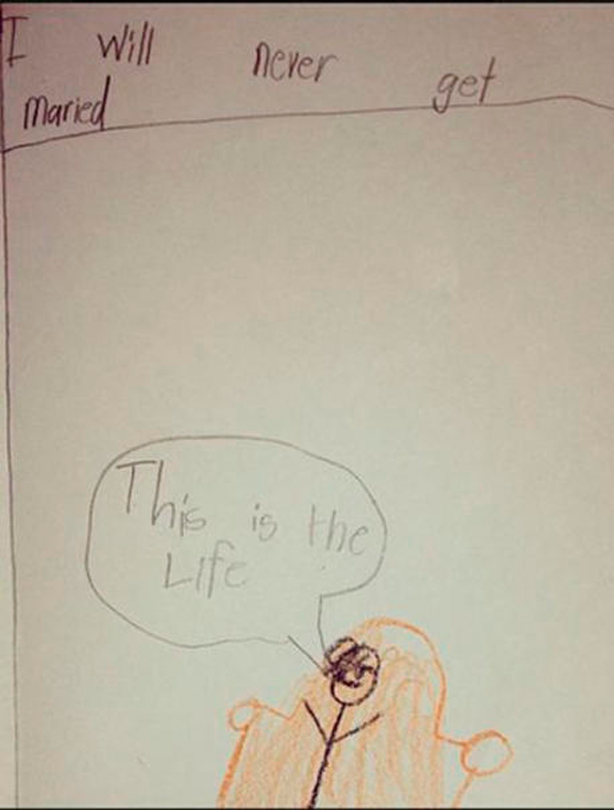 This little guy has got it all mapped out.
9. This tribute to a favourite teacher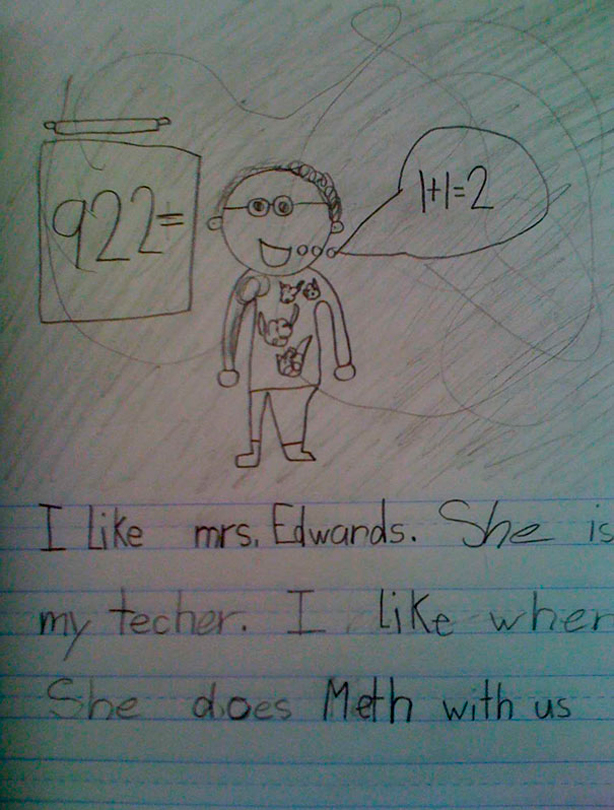 She's a math teacher, she doesn't do spelling!
10. This portrait of a family dog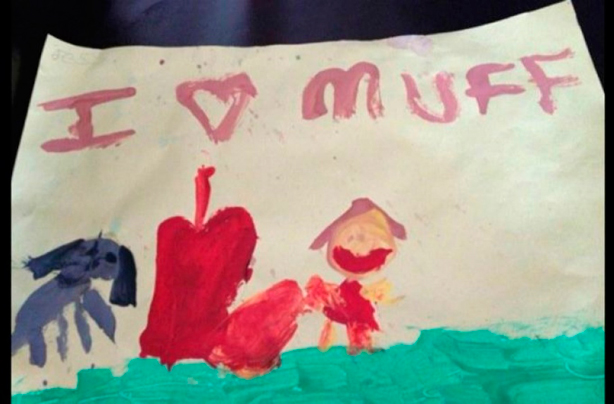 The dog's name is Muffin, but the artist ran out of space.
11. These sturdy looking blades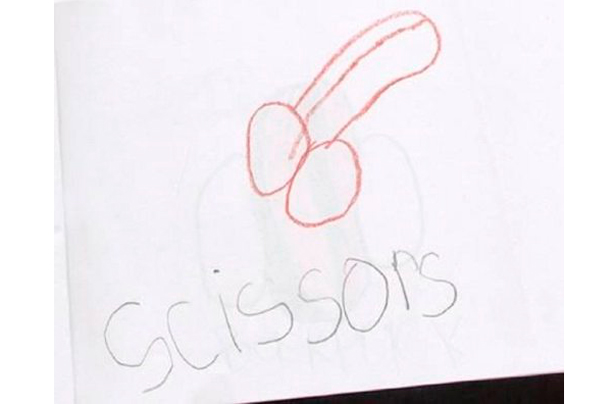 Hey, they even spelt this one right!
12. This heartwarming aspiration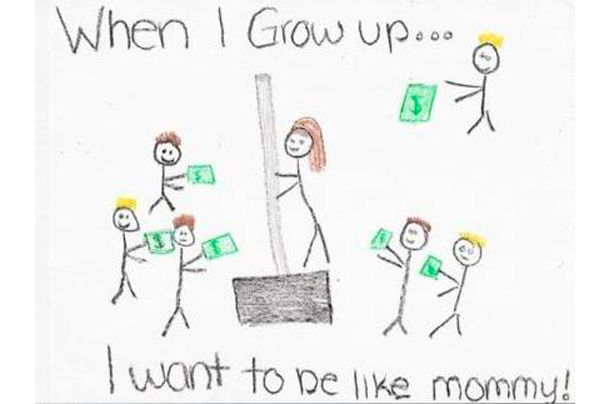 Mum works at Home Depot, and they ran out of spades. In her own words, she has 'never been an exotic dancer'.
13. This accessories expert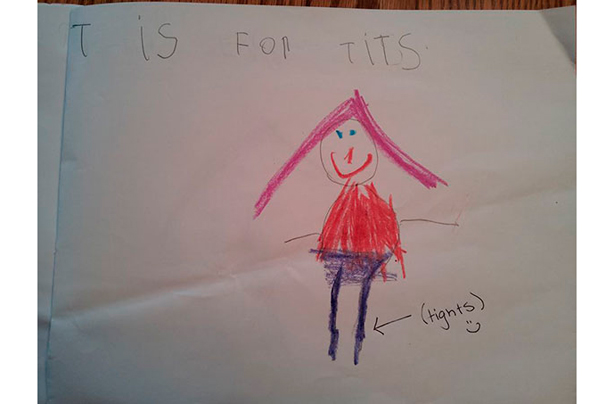 Those 'gh' words are the trickiest!
14. These active unicorns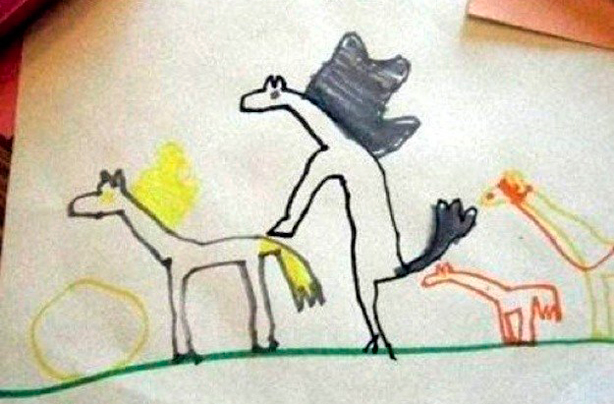 We're certain that they're just dancing. Or playing unicorn leapfrog.
15. This family message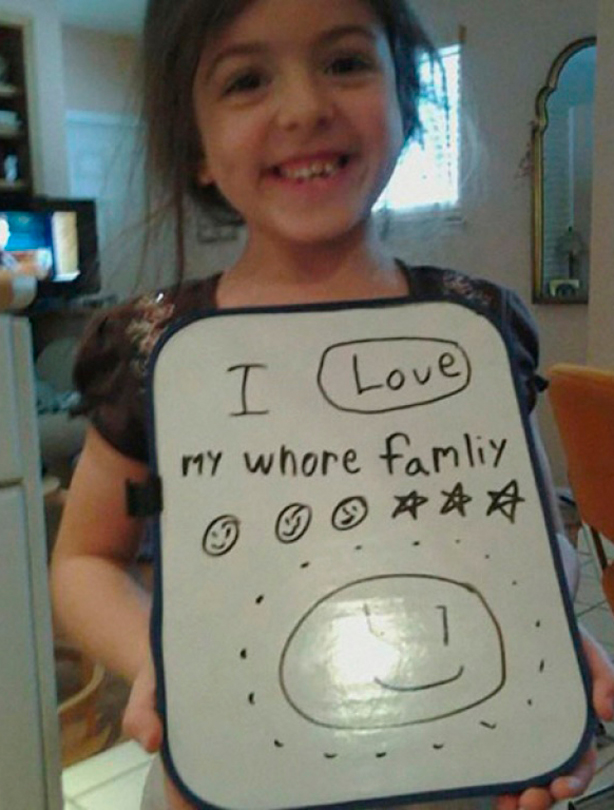 We're sure her whole family loves her too.
16. This very honest assignment
Erm… we're not 100% sure that our own children didn't draw this one…
17. This cheery Christmas greeting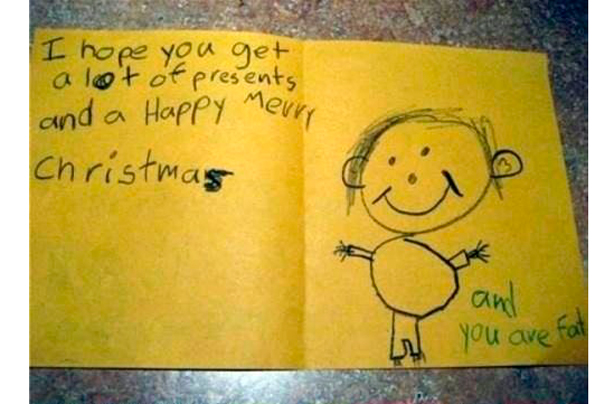 Just what everyone wants to hear when they're about to stuff themselves with turkey and Quality Street.
This nature scene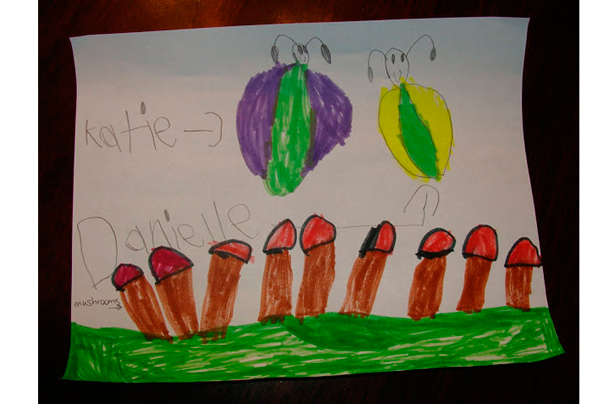 They're mushrooms and butterflies, and we'll not hear another word on the subject.